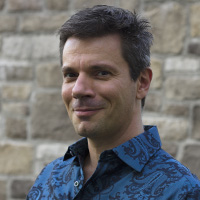 Tony Virili
In his early 20s, upon completing his studies in aeronautical science and aircraft maintenance, Tony initially began his career in aviation, but it wasn't long before he began studying graphic arts, multimedia, and web development to shift into more creative roles.
In the years that followed, Tony worked for and with leading companies and individuals in the financial services industry as well as in entertainment becoming well verse in many technical & creative disciplines (photography, video & multimedia, marketing, illustration, design, application development & more). After working closely with top level managers in financial services, managing application development, developing promotional & training videos, and positioning marketing communications, Tony has gained a level of professionalism, attention to detail, and efficient time management that is highly regarded by all of his clients & peers.
Eventually, he combined his previous aviation experience with filmmaking and earned his Remote Pilot Certificate to commercially fly unmanned aircraft (drones) for aerial cinematography.
When he's not working, or spending time with his family, Tony can often be found reading books & articles on self-improvement and positive spiritual growth, or watching whatever material is available online from the masters in his field so that he can continue to perfect his craft.
Contact